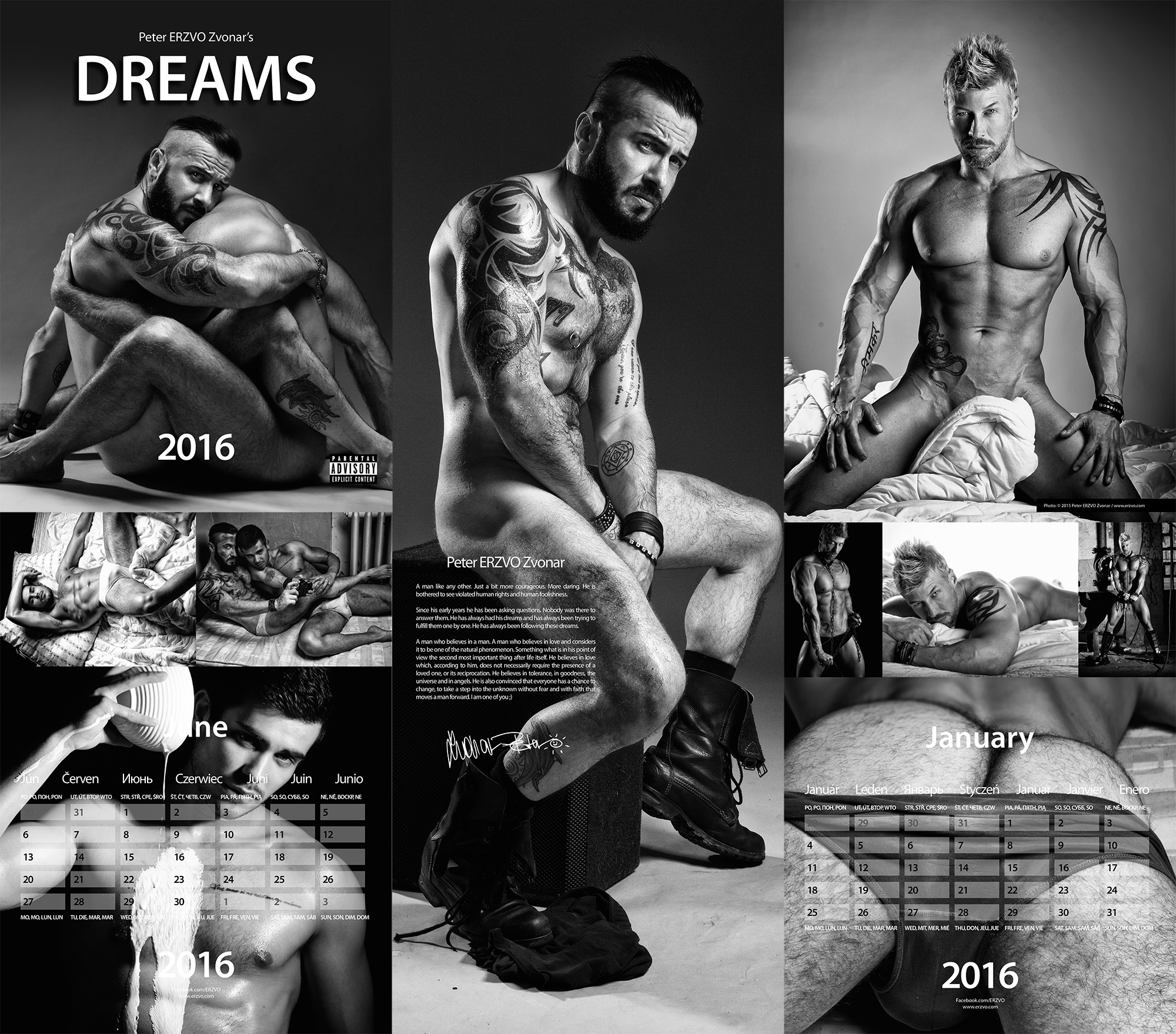 Peter Zvonar is controversial, provocative and exhibitionistic Slovak photographer who publishes mainly abroad where it is more commonly known than at home in Slovakia.
Certainly i tis not an easy eroticism. Wall Calendar is designed more those who like raw, dirty and rough nudity and quality of artistic photography. Calendar displays sensual discovery of a male body. In some decent shots is hiding what would you like to see in other way brutally reveals the real masculinity, sometimes even beyond pornography.
In addition to other models also photographer himself has revealed himself from literally everything in front of his camera.
Wall calendar is printed in Slovakia.

Calendar is in eight language version: Slovak, Czech, English, Deutsch, Pусский, Français, Español and Polski.